Lord Lav
OUT NOW!!!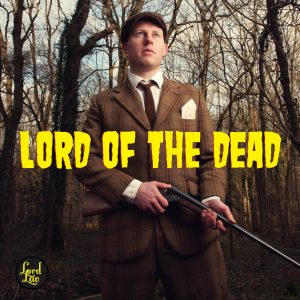 THE ZOMBIE SLAYING LORD OF RAP!!
This is the official website of Lord Lav! Rapper, Producer, DJ, Joker and Zombie Slayer!
Oi, oi!  I go by the name of Lord Lav.  I do many things.  I rap, I DJ and I make beats.  I also like to show people how to do those very things!  I also like to generally piss about for shits and giggles!  Often with a side order of swearing, vulgarity and lunacy!
I'm a Rapper and Hip Hop Artist from Southampton, south coast of the UK.
I've been a Hip Hop artist for many years and a fan of Hip Hop for even longer.  I started off rapping, but my interest in rapping soon spilled over into all the other musical forms of hip hop culture, honing my skills as a producer and also as a DJ.
The name Lord Lav came about due to my nickname, a shortened version of my surname, 'Lav'  (NOTHING TO DO WITH A TOILET SURPRISINGLY).  I put the title 'Lord' in front of my name as a kind of parody and juxtaposition, for all things upper class and quintessentially English.   I'm very much from a middle-working class background, rather than the 'silver spoon' background, a name with the title, 'Lord' might suggest.  So basically I'm just being ironic!
I like many things and find it hard to focus on strictly one aspect of music.  I try to show versatility.  Though I tend to sway more towards putting my songs in a Rap/Hip Hop context I take from a broad and diverse range of musical tastes and influences from Jazz, Psychedelic Rock and Funk, to House, Garage and Dub Step.  The subject matter in my songs can go from deep, introspective and melancholy, the likes of 'Hate Myself Today'.  To more upbeat and light hearted and comical songs the likes of 'Cyder Attack'.
Check my album about being in a zombie apocalypse Lord of the Dead