THE ZOMBIE SLAYING LORD OF RAP!!
This is the official website of Lord Lav! Rapper, Producer, DJ, Joker and Zombie Slayer!
Lord Lav is a rapper, producer and DJ from Southampton UK.  His individual and very British style combines sharp, intelligent flow and lyricism with edgy synth, string and jazz infused experimental boom-bap beats. He has recently released his official full-length album Lord of the Dead a concept rap album about life in the middle of a zombie apocalypse. In true George Romero style, there is more to this slightly tongue in cheek story than the world simply being over run by flesh eating ghouls. There is a deeper meaning. It is about living amongst the 'brain dead' people of society and trying not to let them infect your attitude to life. It's about always pursuing your dreams whatever they are, despite the loneliness and dangers that come with doing so.
OUT NOW!!!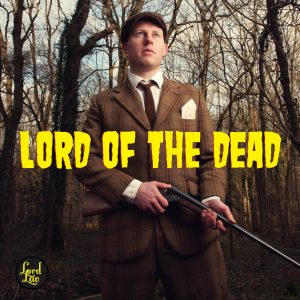 You can buy the album by clicking here!  There's a free Lord of the Dead Preview available on Lord Lav BitTorrent.  This bundle contains 5 free songs from the full-length album.
Lord Lav has also recently released a free instructional eBook on learning how to rap.  Click the picture below to download;
CONNECT WITH LORD LAV